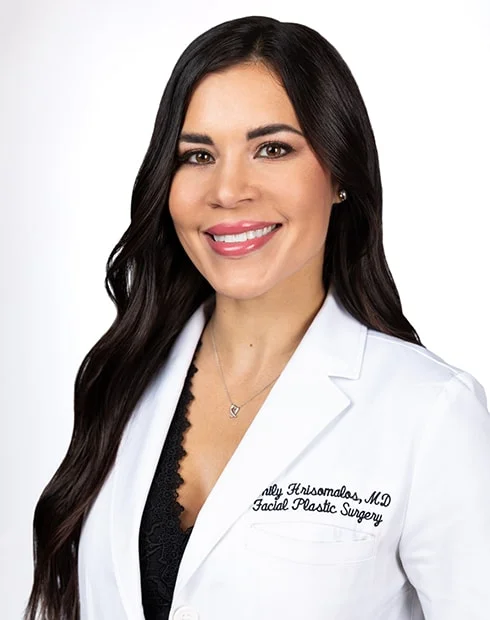 Meet Dr. Hrisomalos
Dr. Emily Hrisomalos is a double-board certified facial plastic surgeon with extensive knowledge and experience in performing cosmetic and reconstructive surgeries of the face and neck. She completed medical school at the Indiana University School of Medicine and went on to fulfill a general surgery internship. This was followed by a residency in Otolaryngology-Head and Neck Surgery at Case Western Reserve University in Cleveland. Dr. Hrisomalos wanted to further focus her scope of expertise, so she further sub-specialized through the University of Miami. There, she completed a competitive facial plastic surgery fellowship through the American Academy of Facial Plastic and Reconstructive Surgery with distinguished leaders in the field.
Dr. Hrisomalos continues to be an active member of the American Academy of Facial Plastic and Reconstructive Surgery (AAFPRS) with dedication to contributing to the ongoing development of the specialty. Her experience and intensive training has provided her with a wide range of skills in the fields of facial cosmetic surgery, functional surgery, and reconstruction. By performing both surgical and non-surgical treatments, Dr. Hrisomalos strives to help patients achieve their cosmetic goals with gorgeous, natural-looking results.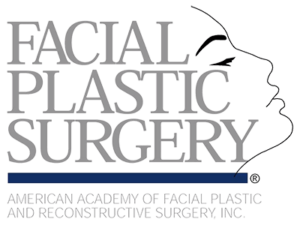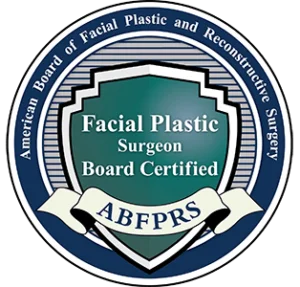 Our Office
Our team of facial plastic surgery professionals has years of experience helping patients of all ages in the Zionsville and Indianapolis area. We are committed to providing high-quality care and using state-of-the-art technology to deliver remarkable outcomes. Our facial plastic surgery office embodies a modern, relaxed environment so that patients can feel as comfortable and safe as possible. Compassion and empathy remain among our top priorities, as we want each patient to have a pleasant experience when working with us. We are truly honored to have you put your trust in us. With every individualized treatment plan, our hope is that each patient walks out of our office feeling even more beautiful and confident in their own body.
Out of Town Patients
Dr. Hrisomalos is sought out by patients from around the country for her expertise in facial plastic surgery procedures such as rhinoplasty and facelift. In order to help traveling patients prepare for their visit, our team has compiled information about the local Zionsville area, including transportation and accommodation options. Dr. Hrisomalos also offers convenient virtual consultations to help you start your aesthetic care journey.
My experience with Dr. Hrisomalos was amazing! She was so professional, kind, listened to my concerns, answered all of my questions each and every visit. Her attention to detail and care was top notch. I couldn't be more pleased with my final result and would highly recommend her!

Amy P

May 19, 2021

12345
More Reviews